A landmark Supreme Court decision dealing a blow to EPA's authority is set to sharply redirect power to the state and local levels, prompting a massive shift in wetlands oversight.
The outcome of Sackett v. EPA will spur major changes to how permitting operates, scaling back requirements and freeing up development opportunities nationwide. That decision also stands to leave an unwieldy patchwork of approaches across various regions.
"The burden will now shift very much to the states," said Larry Liebesman, a senior adviser for the consulting firm Dawson & Associates who also formerly worked as a Justice Department environment attorney.
While states like Maryland and Washington could look to beef up wetlands protections, other states like West Virginia could take dramatically different steps. And even for states that have strong programs in place, the additional workload could overwhelm staff and create problems long term.
According to a recent breakdown by the advocacy group Earthjustice, around 25 states have stronger wetlands protections, with seven having limited safeguards of their own. But the rest are in a far more precarious position. Liebesman noted that around half rely entirely on the Clean Water Act for protection of wetlands and have no state-level regulations in place.
"The question is whether and to what extent these states may enact laws and policies to cover formerly regulated waters under the Clean Water Act," Liebesman said.
Penned by Justice Samuel Alito, the decision handed down at the end of May starkly narrows what areas constitute U.S. waters. That flies in the face of the Biden administration's waters of the United States rule, or WOTUS, which had a much broader version in place.
EPA and the Army Corps of Engineers must now revise their regulation. What will come next is unclear — but experts, industry members and advocates alike agree that the balance of power is now in favor of the states.
"The decision essentially leaves protection and regulation of most wetlands to the states, most of which do not have robust regulatory programs in place for wetlands since it has largely been a federal issue," said Ben Cowan, an environmental attorney with law firm Locke Lord, offering an assessment of the fallout.
While there is pressure on Congress to take action, that is unlikely to generate movement. Republicans have staunchly opposed WOTUS, as have some Democrats like Sen. Joe Manchin of West Virginia, leaving little room for progress on Capitol Hill.
That leaves the federal government with its hands tied. As E&E News first reported earlier this month, the Army Corps has already put a pause on approving jurisdictional determinations in the wake of Sackett, freezing key agency assessments of aquatic resources. A similar move played out in the aftermath of another landmark wetlands case, Rapanos v. United States, resulting in a yearlong pause while regulators worked on guidance incorporating that ruling.
EPA and the Army Corps have said they will have an amended rule ready by September. But warring interests are already turning their attention more locally — eyeing opportunities to both strengthen protections and weaken them.
'We need strong state leadership'
In the immediate days following Sackett, regulatory proponents in solidly Democratic-controlled states wasted no time in regrouping.
"The Supreme Court's recent decision, narrowing the EPA's jurisdiction over the nation's waterways and wetlands, is nothing short of an environmental tragedy," said Rob Hayes, who directs water work at Environmental Advocates NY and called the ruling "a clear disregard for decades of legal precedent."
While bemoaning the ruling, Hayes' group, which focuses on climate and water issues in the Empire State, turned its attention to Gov. Kathy Hochul (D). "This disappointing decision highlights why we need strong state leadership to protect our environment," the organization said in a statement.
They called on Hochul and the New York Legislature to pass bills currently under consideration that would protect some 41,000 miles of crucial waterways. Moreover, they pushed state regulators to take additional actions safeguarding wetlands, moves that would run through the New York Department of Conservation.
Those concerns are broadly shared nationally by organizations and communities working to protect different areas. Western states with dry and sprawling deserts are particularly on edge, given the makeup of their ecosystems. In those areas, waters often run intermittently during certain times of the year. They still provide a critical role, but under the Supreme Court's new definition, most are not federally regulated.
That reality has advocates mobilizing. Tricia Snyder, a senior water policy analyst for New Mexico Wild, said the group will "now work at the state and local levels to protect our state's waters" as fallout from Sackett continues.
Ashley Peck, a water quality adviser and environmental litigator for the firm Holland & Hart, meanwhile predicted that Sackett will push some officials into action.
"[We are] likely to see certain states step up to fill the regulatory void that has been left by the court and enact their own wetland protection and permitting programs," she said.
A few states have already made commitments. Attorney General Rob Bonta (D) of California said that his state "will continue to do all we can to protect our waterways and the communities and biodiversity they sustain," adding that "every tool available" will be used to safeguard wetlands.
Washington state Department of Ecology Director Laura Watson made similar promises, as did Colorado Attorney General Phil Weiser (D), who said the state-federal partnership could evaporate following the decision. Colorado is one of the states reliant on the Clean Water Act for wetlands protections.
"In practice, this means that Colorado will have to step in to address the impacts of dredge and fill activities that have historically been overseen by the [Army Corps]," Weiser said in a statement.
He also observed that because Colorado is a headwaters state, its rivers supply water for millions of people across the United States and Mexico. "We in Colorado must find a way forward to protect waters within our borders and provide regulatory certainty for all of us in our state who depend on clean water," Weiser said.
'In harm's way'?
More than half of the states had voiced strong opposition to the Biden WOTUS rule prior to Sackett, through litigation that ultimately froze the definition across a chunk of the nation.
With the ruling now in hand, Republican officials have notched a major victory in their fight for more concentrated control at the state level. But what that will look like in practice might vary.
While some Democratic-led states have already eyed stronger protections, a very different approach is underway in areas where Republicans have more power. North Carolina's GOP majority in the state Legislature, for example, approved a farm bill this month that loosens wetlands protections by barring the state from adopting standards more stringent than federal law. North Carolina is one of the handful of states with some limited wetlands protections.
Geoff Gisler, a program director at the Southern Environmental Law Center, said that provision is "the single most destructive action taken in North Carolina in decades" and one that could devastate the state's natural resources.
"Protecting wetlands protects our communities," said Gisler. "By eliminating laws that have been in place for years, the Legislature [put] wetlands and our communities in harm's way."
Groups like the North Carolina Home Builders Association argue that environmental organizations are misrepresenting the move. They say that the change will only impact "isolated wetlands," in line with the Supreme Court's vision of how U.S. waters should be overseen.
Gov. Roy Cooper, a Democrat, vetoed the bill last week on the grounds that it would strip protections from half the state's wetlands. In a statement, Cooper said that the bill "reverses our progress and leaves the state vulnerable without vital flood mitigation and water purification tools."
Organizations like the League of Conservation Voters and NC Conservation Network pushed the state Legislature to sustain that veto. But both chambers of the GOP-run Legislature overturned the action, by 78-40 in the House and 29-17 in the Senate.
Other states offer a vision of how GOP-led control could shift oversight in the future, namely Florida. That state took over its own program overseeing Section 404 of the Clean Water Act under the Trump administration. Section 404 addresses dredge-and-fill activities that impact U.S. waters, and that program has historically been overseen at the federal level in all but New Jersey and Michigan. Florida, however, sought and was granted its own program in a deeply controversial move.
At the time EPA granted the state's request, environmental groups feared it would lead to a free-for-all, granting widespread development across fragile areas. Developers hoped it would cut through red tape and lead to economic gains.
The reality has been a mixed picture: The permitting pace has not greatly accelerated, seemingly due to staffing challenges and inexperienced program operators, but certain projects have alarmed environmental organizations, with many fearing the situation will worsen in the long run, imperiling wetlands and animal populations.
As E&E News reported in May, two Republican-led states, Alaska and Nebraska, and one led by a Democrat, Minnesota, are jockeying to take over their own Section 404 programs. That could lead to a similar scenario as the one playing out in Florida, although legal experts have argued that the impact from Sackett might shift the equation somewhat.
"Minnesota has a well-developed regulatory program governing impacts to wetlands … which together protect a broader range of wetlands than were covered even under EPA's and the Corps' 'significant nexus' test," Jeremy Greenhouse, a Fredrikson & Byron environmental attorney, said in analyzing the case.
He concluded that in a state like Minnesota, Sackett "may not change the scope of regulated wetlands" but could remove the need for a 404 permit, as well as certification under Section 401 of the Clean Water Act, which requires signoff from states and tribes.
Cowan of Locke Lord, meanwhile, underscored the reality of leaving states in charge of work traditionally run by the federal government.
"Given current political tides and the ever-present pressures and limitations on state resources," he said, "it seems highly unlikely that most states will step in to fill the void left by the new limit on federal jurisdiction, meaning a majority of wetlands in the country that are not otherwise protected may be left vulnerable to development."
'A big question'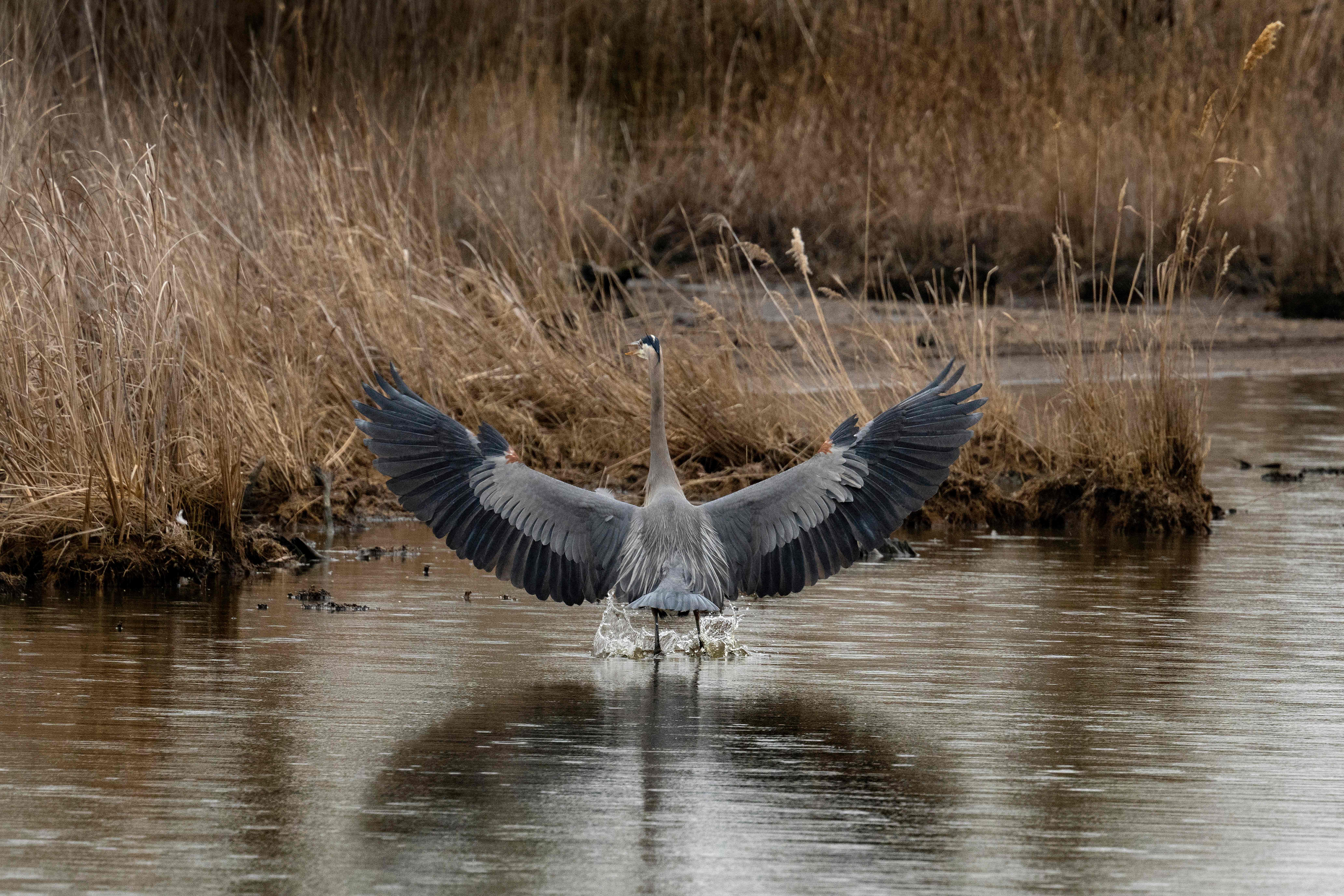 The transient nature of wetlands ultimately limits how strong any state can make protections if those around them take a different approach.
In the Chesapeake Bay region, the Supreme Court's narrow wetlands definition will impact isolated bogs called pocosins, along with unique seasonal freshwater wetlands known locally as Delmarva bays. Members of the Chesapeake Bay Foundation (which filed a Sackett amicus brief in favor of EPA) said they have already seen requests from community members who want to prioritize strengthening Maryland's laws.
But Jon Mueller, the group's vice president for litigation, said in an interview that wetlands and waterways defy borders.
"Maryland can do everything it wants to do in its section of that river," Mueller said. "But it cannot control what goes on in [other] portions. That's another concern."
While states like Maryland can take action to beef up protections for fragile areas, water ultimately flows downstream. Some other states surrounding the nation's largest estuary have repeatedly come under fire for contributing pollution to its waters, including Pennsylvania.
Stronger laws in Maryland and neighboring Virginia will be undercut by weaker regulations in states like Delaware, Mueller said. And some Chesapeake Bay states have already made it clear where they stand.
West Virginia Attorney General Patrick Morrisey (R) expressed pleasure at the Supreme Court ruling when it was issued and lauded a new age for economic opportunity.
"The EPA's confused, convoluted and overbroad understanding of wetlands subject to its regulation would have been costly to property owners who would have spent years and tens or even hundreds of thousands of dollars just getting permission from the federal regulators to build on their own property," said Morrisey in a statement.
Sentiments like that will make protective measures more challenging for states and advocacy groups hoping to prevent Sackett's impact from escalating.
"How are we going to strengthen upstream state law?" asked Mueller. "That's a big question."